30 years ago, Julie Storey was looking to get back to work after taking some time off for a maternity leave. She saw a job posting for an inside sales position at Boshart Industries. She applied for the position and a short time later, she received an offer of employment. She accepted, loving that Boshart was located near her home.
Julie's first role with Boshart was as an Inside Sales Representative for Ontario. Her territory expanded over time to cover Ontario East to Newfoundland. After working as an Inside Sales Representative, she moved into a sales management position that covered Ontario East and parts of the United States. Then, Julie was promoted to the role of VP of Sales and Marketing. Later, she held the position of Senior VP of Sales and Marketing and sat on the Boshart executive team before being promoted to President in 2020.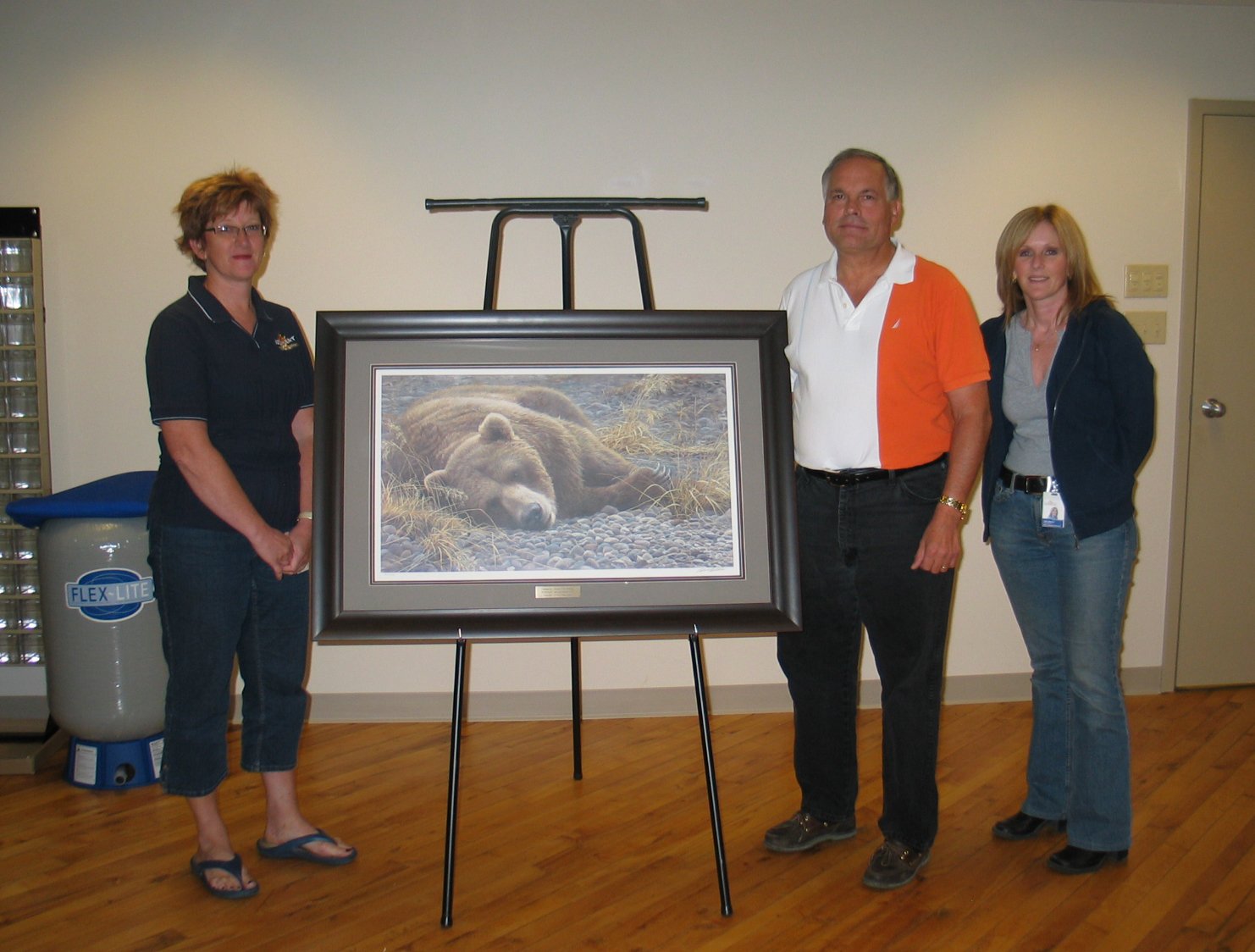 Julie is pictured here with Gary Boshart and Brenda Hanna receiving the Canaplus Award in 2007.
"When Gary asked me to be the President, it was a bit scary, but it was also exciting to have the opportunity to lead the company into the future. In my first month, the pandemic hit! While it was a horrible situation, it was also a great starting point for me as my travel schedule slowed down. This allowed me to be more visible to the team and really focus on continuing to build the great culture that we have here. The pandemic helped me to look for the positives in all situations. I am extremely fortunate to be surrounded by great people who have made the transition easier."
Julie prefers to look at challenges or problems in the industry as opportunities. Instead of dwelling on the negatives, she carefully focuses her time and energy on increasing Boshart's growth and being prepared.
"Having the right people and the right product in the right place at the right time is key."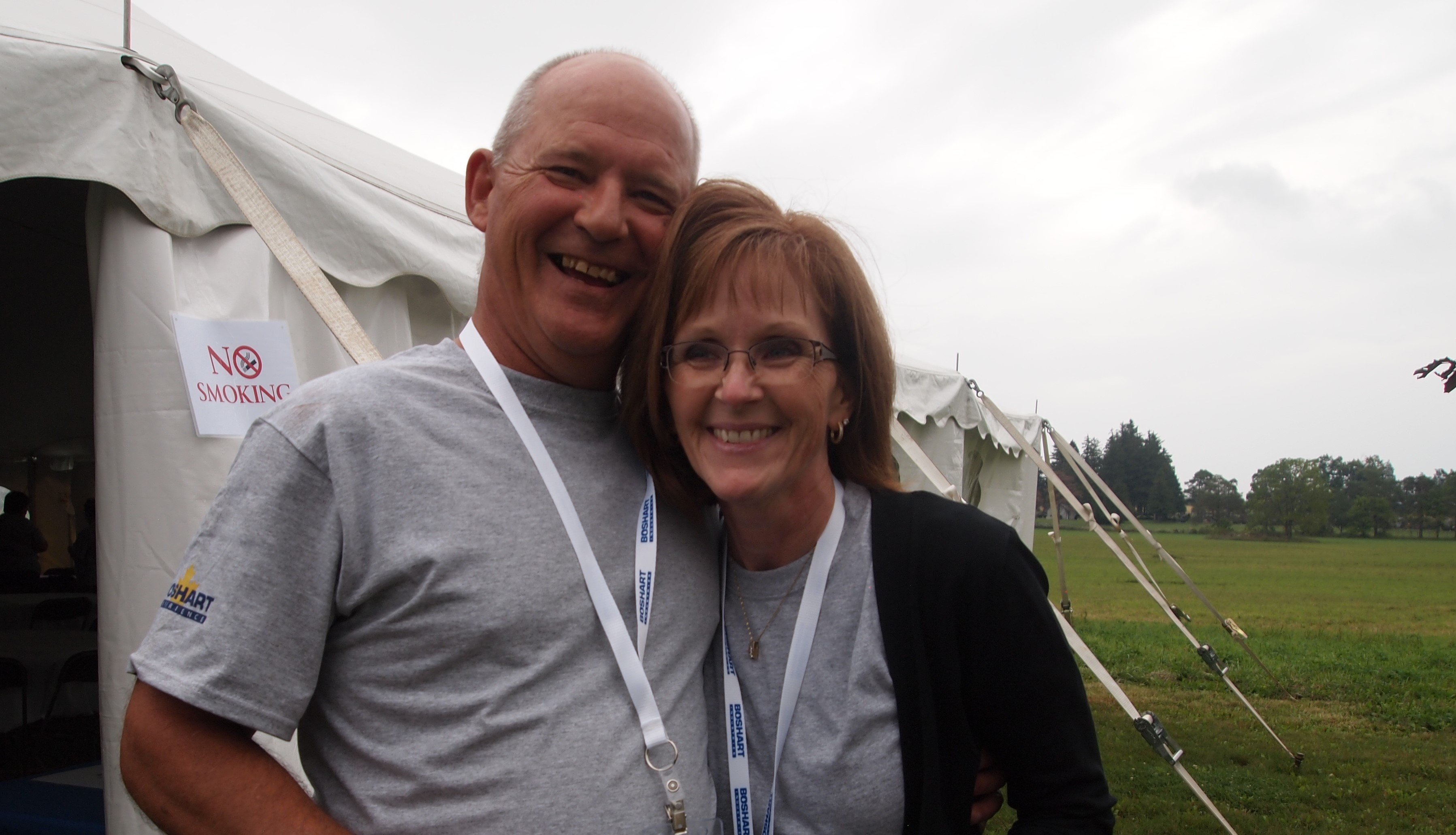 Julie is pictured here with Paul Baier at Boshart's 60th anniversary event in 2015.
When asked how the industry has changed over the years, Julie says there is more industry consolidation, product demand has increased and that there are higher expectations of vendors. As a vendor, Julie also says it's important to look for ways that we can set ourselves apart from the competition and be a leader in the marketplace. That being said, there was a real need for education.
"As a company, we have worked hard to adapt to the ever changing industry. A real focus for us has been on education. With the assistance of other departments, our marketing department has been developing blogs and webinars to assist our customers and staff."
When asked what her favourite part about working at Boshart Industries is, Julie says that she loves the people and that each day brings something a little different.
"Our biggest asset is our people and it is a real honour to have the opportunity to work alongside each of them. I have been fortunate to be able to meet with both customers and vendors across the world which has allowed me to broaden my knowledge and grow lasting friendships."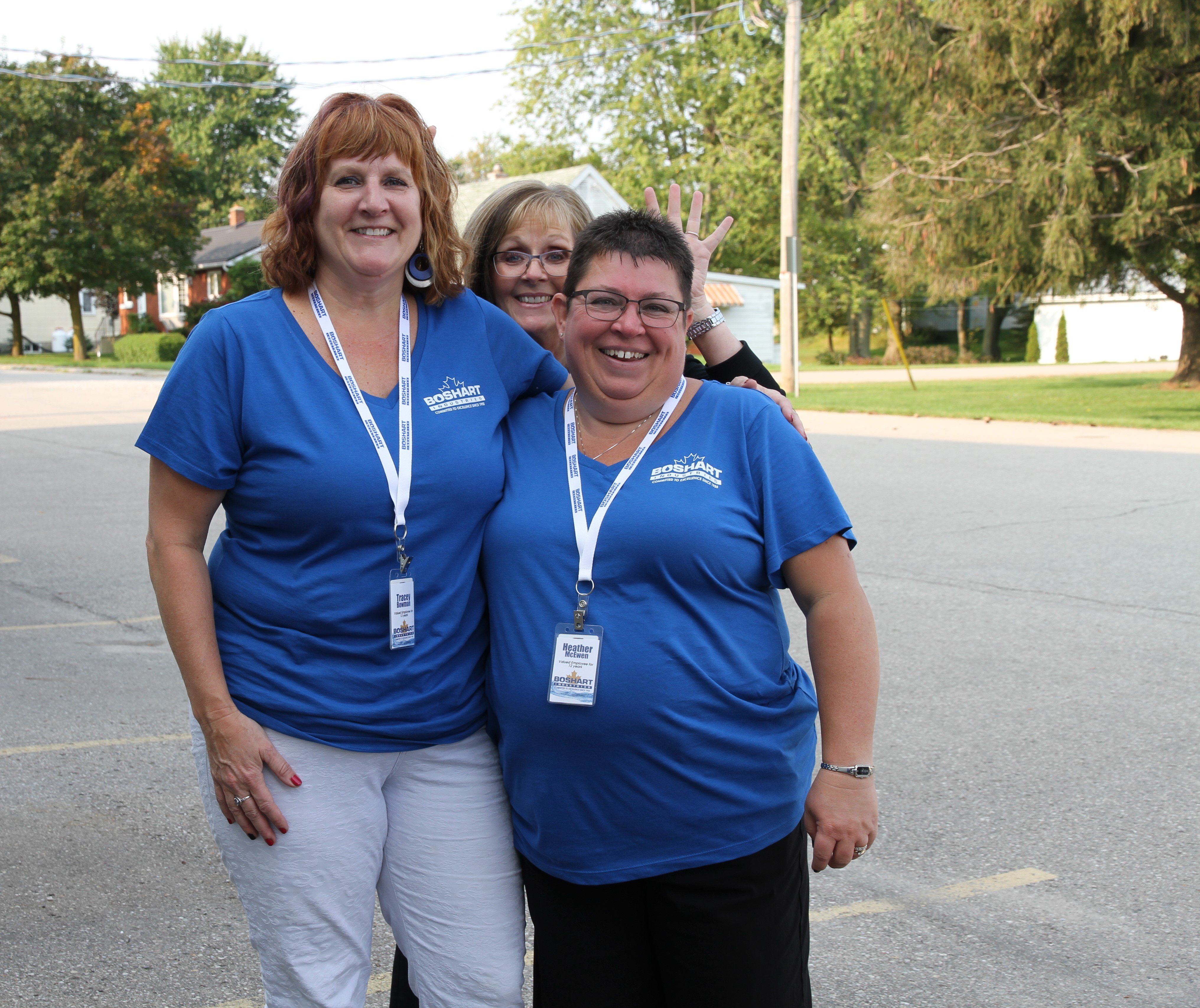 Julie is pictured here with Tracey Bowman and Heather McEwen at Boshart's 2017 fall open house.
In honour of August 26 being Women's Equality Day, we asked Julie if she had any advice for women who want to work in the industry.
"Do it! If you want a career that allows you to work with great people, have opportunities for growth and have fun along the way, then this is the job for you."
For women already working in the industry, Julie's advice is to get involved.
"Get involved at your own company and join divisions like the Canadian Institute of Plumbing and Heating Women's Network or the American Supply Association Women in Industry. These are just a few of the great opportunities to grow your knowledge and expand your contacts. We have so many great women in our industry to learn from. Some I get to work with and learn from every day! Second, invest in yourself. It's one of the best investments that you will make in both your personal and career journey."