Boshart has always been an industry leader when it comes to our products, but we are also industry leading for product knowledge. Over the last couple of years, we have identified that we have a strong group of qualified individuals who obtain an incredible amount of product knowledge that we believe needs to be shared.
Having product knowledge ensures you understand how to properly and safely install the products. There are multiple tools that we use to share our product knowledge from a variety of different departments in our company.
In this blog, we take a look at the three locations where you can find product information and explain the differences between them. Let's take a look.
BoshartU
Started in 2019, BoshartU was created and currently ran by the Marketing department to share important "need to know" industry knowledge about different products. We create blogs that explain installation processes, squash common misconceptions, explain the different materials and sizes available of products or what sets Boshart products apart from other products on the market. BoshartU subscribers receive email notifications with the newest blog. We post a blog once a week and we cover a variety of products from an array of industries.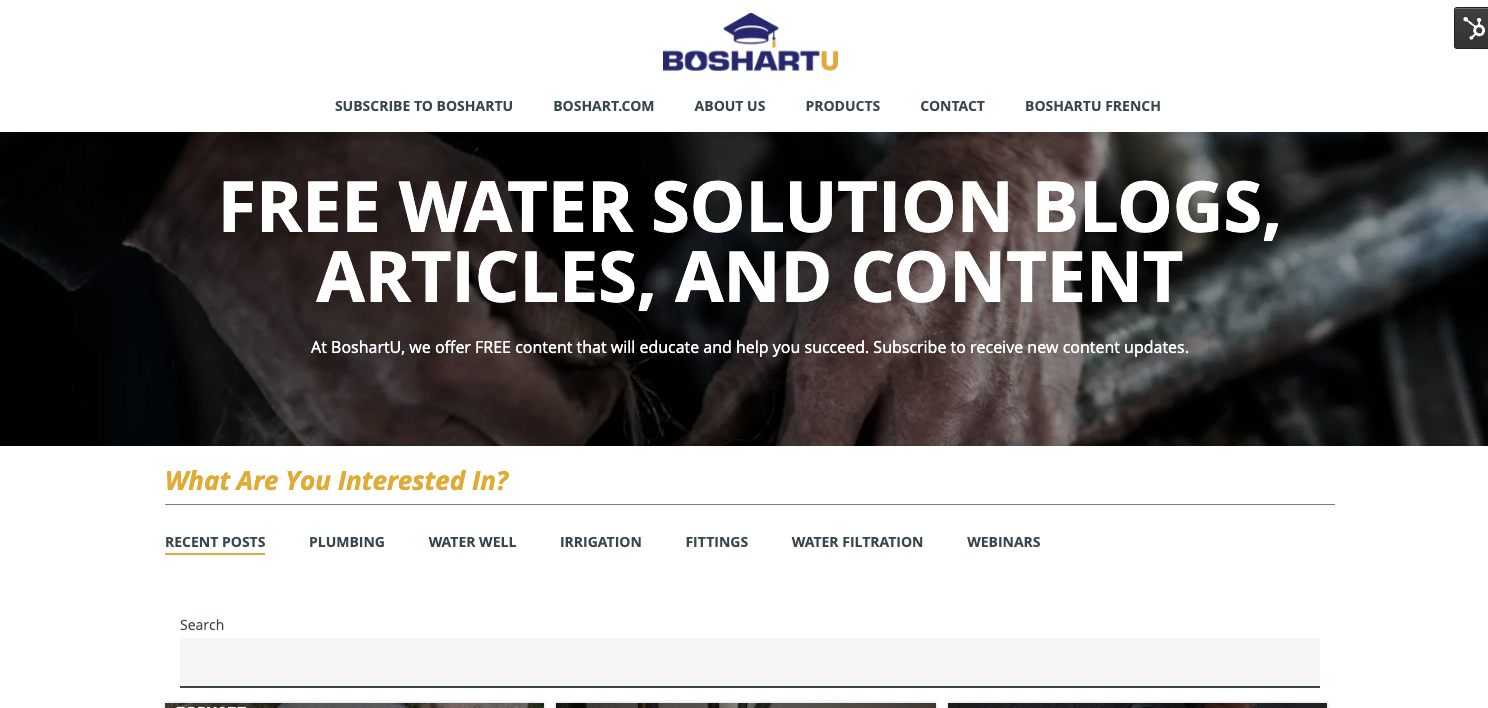 To subscribe to BoshartU, click here.
Typically, BoshartU blogs are not overly technical. The information found in the blogs are usually general knowledge, important information you need to know about the product and tips and tricks when working with that product. We include pictures to better explain and demonstrate exactly what we are talking about.
If you are looking for more technical information about a specific product, knowledge base is for you.
Knowledge Base
Knowledge base is relatively new and was created to go more in-depth on specific topics and products. Unlike BoshartU, Knowledge base typically focuses solely on Boshart products and usually the articles are about a specific product. If you are needing troubleshooting help or are requiring help with an issue, knowledge base is a good place to check for help.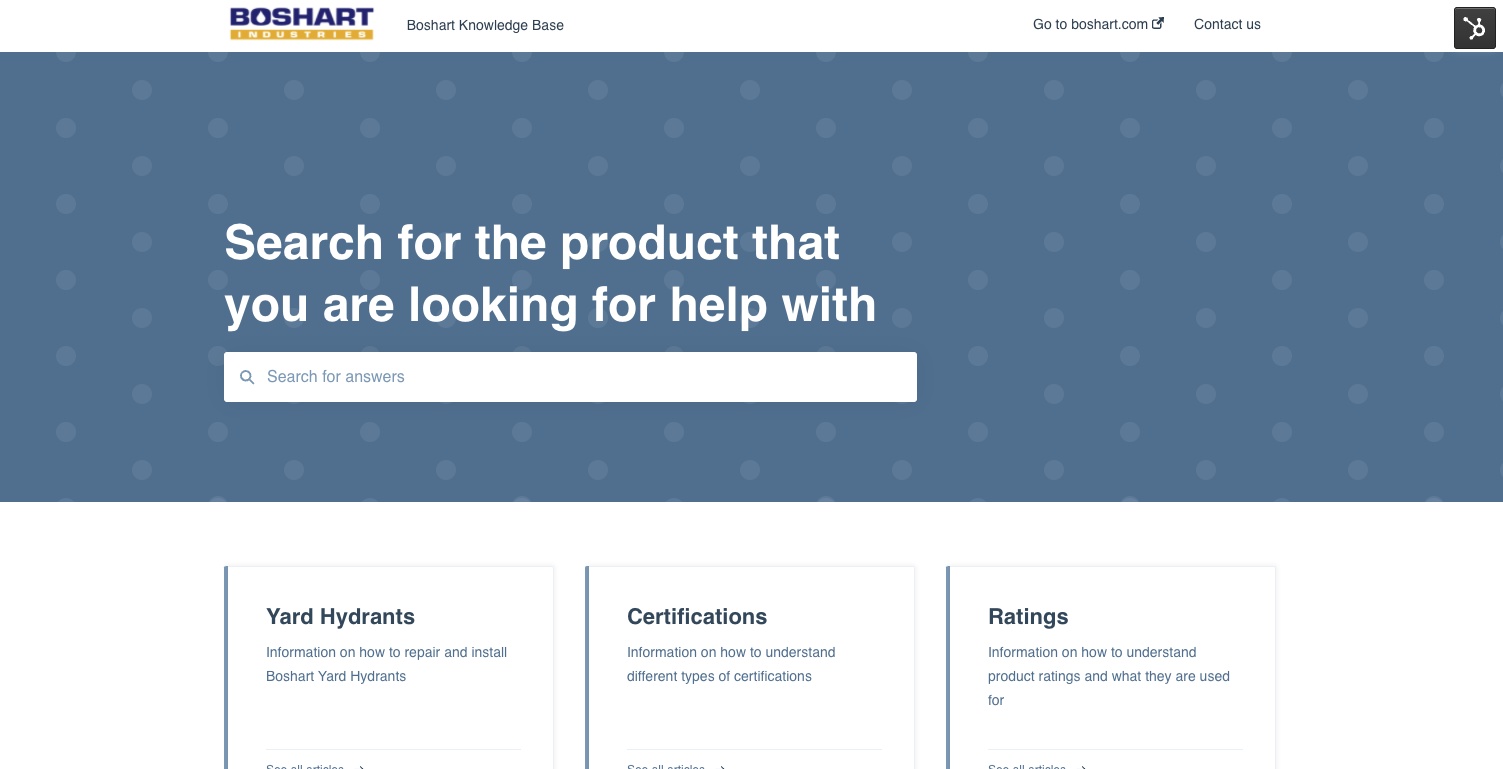 Knowledge base articles are written by our R&D department, made up of individuals with years of product knowledge. Our R&D department is also responsible for offering tech support. Commonly, the articles written on knowledge base are created from questions that were asked during a tech support conversation. Knowledge base was created to store all FAQ's handled by the tech department. This also eliminates the work put on the R&D department by answering common questions in an article to allow people to look up the answer before contacting tech support.
You can find the link to Knowledge Base on our Website at the top.
To see articles written on knowledge base, click here.
Literature Library
The literature library is the newest tool Boshart has launched. So new you probably haven't heard about it yet! You can find the library on our main page of our website at the bottom under "literature". The literature library holds different forms of literature including, brochures & sell sheets, technical & installation sheets, letter of compliances and the product catalogs. By clicking on what you are interested in, you can view it right away online, but you can also download it or print it. By including all the literature available on the website, it gives you the ability to either quickly view it to find what you are looking for, or print or download it for future reference.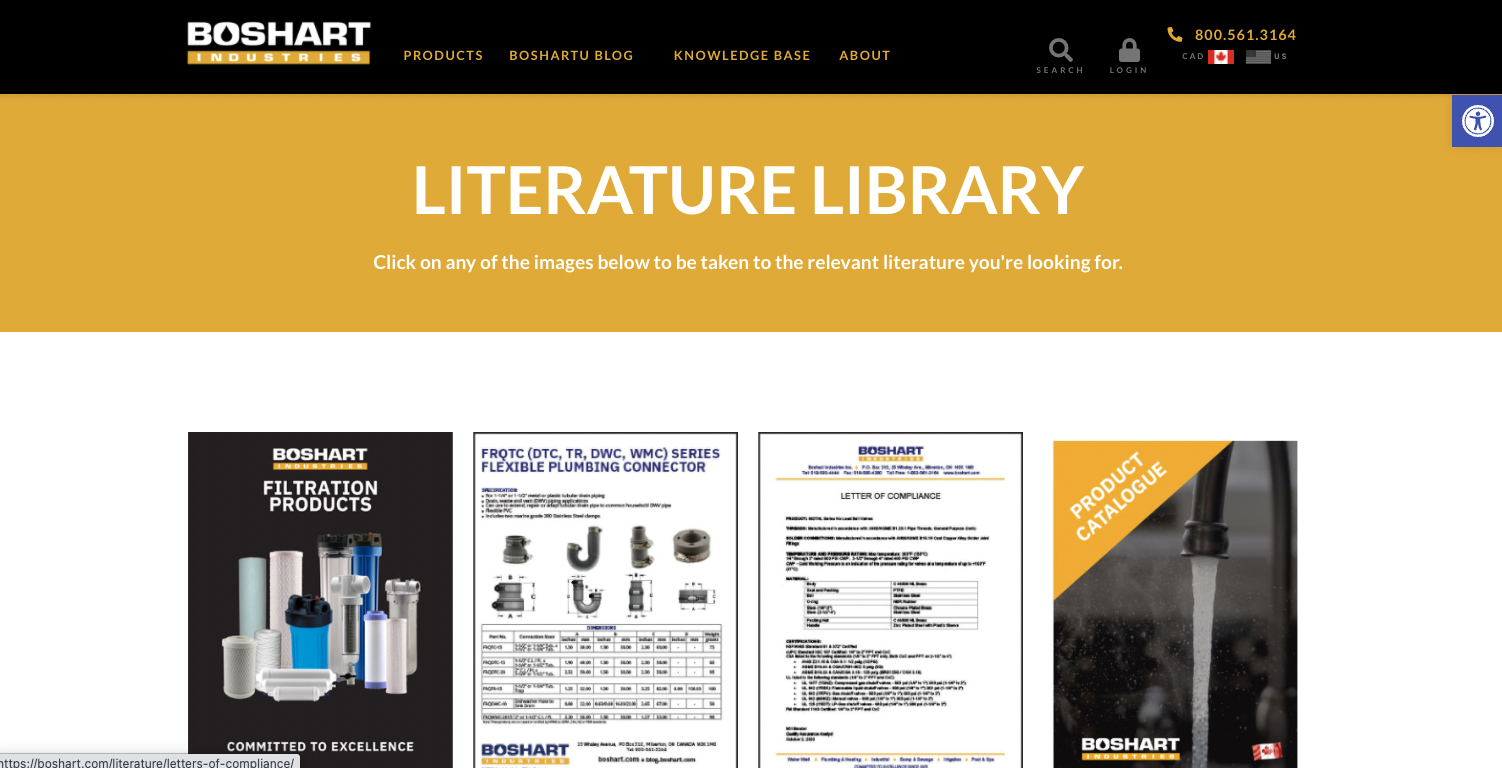 The literature library is a collaborative project run by the marketing and R&D department. If you can't find what you are looking for, reach out and we will do our best to provide and add the literature you are looking for.
Follow this link to head to the literature library.
In Conclusion:
Boshart prides itself on its product knowledge and sharing it with everyone to better their understandings on a variety of products and topics. We have multiple tools to share our knowledge. Sometimes you may find yourself needing all three outlets for different reasons.
Our goal is to provide quality and accurate product information to ensure you have the knowledge to use and work with these products to the best of your ability.
Have further questions about this subject?
Head over to Boshart's Knowledge Base: technical product information, guidelines, and more.